One month in Manila
One month has passed since the day we arrived in Manila. Nadine turned 13 months, Nathan turned 3.4 years and I turned 29! Yes I'm going to spend the last of my 20s in this city.
On a less brighter note, my maternal grandmother passed away at the age of 84. She has been sick for a long time that I can't even remember her voice. A sad truth that I found hard to accept because my most vivid memory of her was when she was memorizing her choir song during holiday. She said she didn't want to miss her choir performance at church so she needed to catch up.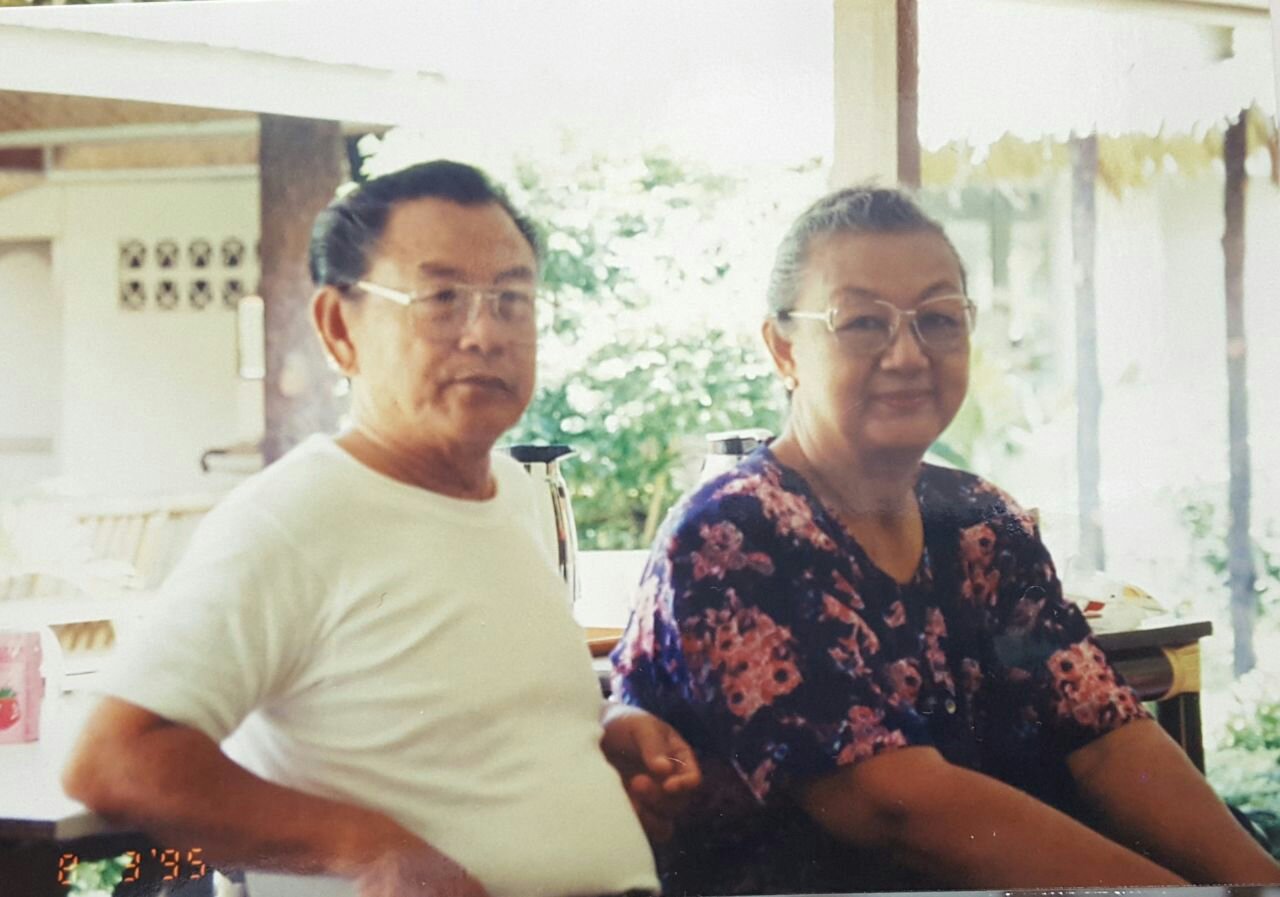 Thank you Oma for teaching me to take ministry seriously. Now you can sing and praise the Lord again. Thank you Opa and Oma, I'll see you in due time.
Back to the main topic now. Here are the things I found interesting in Manila… From my eyes as an Indonesian
1. The use of plastic bag is very minimum.
Yes, shops here mostly use brown paper bag. Branded shops (at malls) use fancier paper bag.
Easiest comparison will be Uniqlo. In Indonesia you'd have to pay for a Uniqlo paper bag while here you get a paper bag by default.
This paper bag custom has made me use shopping bag for groceries because doing groceries with brown paper bag and 2 kids is impossible!!! Ridiculously impossible.
Maybe Indonesia can implement this instead of making people pay (way too) cheap for plastic bags?
2. SM owns everything (well most).
There is this company who owns malls and properties and they're basically everywhere.
There's SM Centre, SM Aura, SM Megamall, Mall of Asia (owns by SM) and like 60 other SM malls across the country. And they owns Watsons and Toys Kingdom and basically everything. Haha.
Kaching kaching.
3. We share the same roots.
Phodi and I look Filipino but we're not. So we have to say "Sorry, English please" when people try to converse in Tagalog.
Tagalog and Indonesian languages have similarities.
English – Tagalog – Indonesian.
(Eh please correct me if I'm wrong, ok?)
Umbrella – payong – payung
Stone – bato – batu
Child – anak – anak
What a pity – sayang – sayang
Some words are similar but have different meaning
"Thank you" In Tagalog – Salamat
In Indonesian "selamat" is "good" as in "good morning"
"Bird/Chicken" In Tagalog – Manok (chicken) In Indonesia – "manuk" is bird
At this stage, I don't feel the urge to learn the language because everybody here understands and speaks English well. I even notice that kids (as in younger than millenials) speak English with no accent. Hardly heard any kids talking in Tagalog.
4. Like in Indonesia, having a maid is common.
Most of our neighbours have yaya (maid/nanny). One time there was a yaya asking Phodi why we don't have one. Probably because she often sees either one of us at the playground and no yaya.
I'm currently fine with no yaya.. Still deciding on whether we need one. A yaya would be good if Phodi is out of town but as always with helper, I'm scared of the drama that might come with it.
Plus the unit is small and I dislike the thought of having someone at home. But a yaya would be nice for cleaning and ironing.. The later I haven't done any. Haha.
Do you think I need a yaya?
5. Traffic is BAD.
Ok, here's the thing.. Jakarta's traffic is bad but I think Manila's traffic is worst. Jakarta's traffic is crowded filled with motorbikes so you kinda know why you can't go. But Manila's traffic is another level of jam.
We actually crossed 5.6kms in 1hour and 40 minutes on a Tuesday afternoon. My kids went from normal to lunatic and back to normal during those hours.
From our condo I can see one of the main roads and most nights the traffic is still packed even after midnite. Crazy. But when the weekend comes, traffic is much better. Thank God!
6. The Phillipines have lots of holidays.
Typhoon? Schools are cancelled.
Bigger typhoon? Holiday for all!
and it just happened for us that we had 3 days holiday due to ASEAN Summit, one for Bonifacio Day and there will be one next week. Hmm not complaining there.
7. Pork glorious pork.
Pork can be easily found. The most famous pork sold on the street? Lechon aka crispy roasted pork.
8. Basketball is life.
Basketball in the Philippines is equal to soccer in Indonesia. In Indonesia you see people wearing soccer club jerseys. Here you find people wearing Golden State Warrior.
If you go to the sport section at ToysRUs or Toys Kingdom, you'll see that there are plenty basketball rings and boxing gears. Cue the Manny Pacquiao. The college (university) basketball league is a real deal.
Anyway congrats to Ateneo for beating Lasalle and winning the 2017 league!
9. Christmas decoration is a serious business.
After living in Bandung for the last 3 years where Christmas wasn't really celebrated… (it's really sad in Bandung guys) we're ecstatic to see marvelous decorations in Manila.
2 years ago we saw the decs in Singapore which was good compared to Jakarta but apparently Manila does it better.
Office buildings put up nativity scene on their lobby or even entrance roof (I'm dead serious but impossible to take photo from the car). Lights everywhere that sometimes my baby was overwhelmed. Haha.
10. Philippinos don't eat spicy food.
There's no chilli sauce in McD or KFC as they eat their chicken with gravy. (gasp!)
Lucky me for bringing Ibu Rudy. lol.
Those are the things that I can think of as of now… and I can live with those minus the traffic.
Anyhow, is it just me or anyone else feel like they have cravings of your hometown food when you're away?
I'm craving for peanut sauce on batagor and spicy beehoon!